Product Description
Android 5.1.1 car DVD for OCTAVIA
1.Skoda Octavia 2015 car mulutimedia player supports for massive game applications, enjoy games with HD smooth screen ,also can read DVD player or CD player with it ,people can enjoy kinds of entertainments in the car with friend or family or for passenger.With many people have a car ,so people's life has times with the car ,traveling,go to work ,and other ,so with car mulutimedia people can have a good time on the trip ,it will be fun and happy with this Skoda Octavia car DVD.
2.This Car DVD player fits for Skoda Octavia 2015, supports Bluetooth-Enabled, Built-in Car DVD Player, MP3,MP4. Built-in GPS navigation system ,support car stereo player using and it supports TOMTOM, IGO8, ROUTE66, NAVITEL map etc.Most car DVD player has basic funcion but our unit has android 5.1 system with octa core board ,more faster than them ,so when people runs these functions together ,it won't stop and broken.

3.Another way, Skoda Octavia car DVD not only support DVD player , but also supports MP3, photos, videos among SD card by reading car multimedia player with it USB/SD slots.people can download with usb ,then read by car DVD player ,so in the car people can listen what they like all the time.
Pictures of
Skoda Octavia 2015 car DVD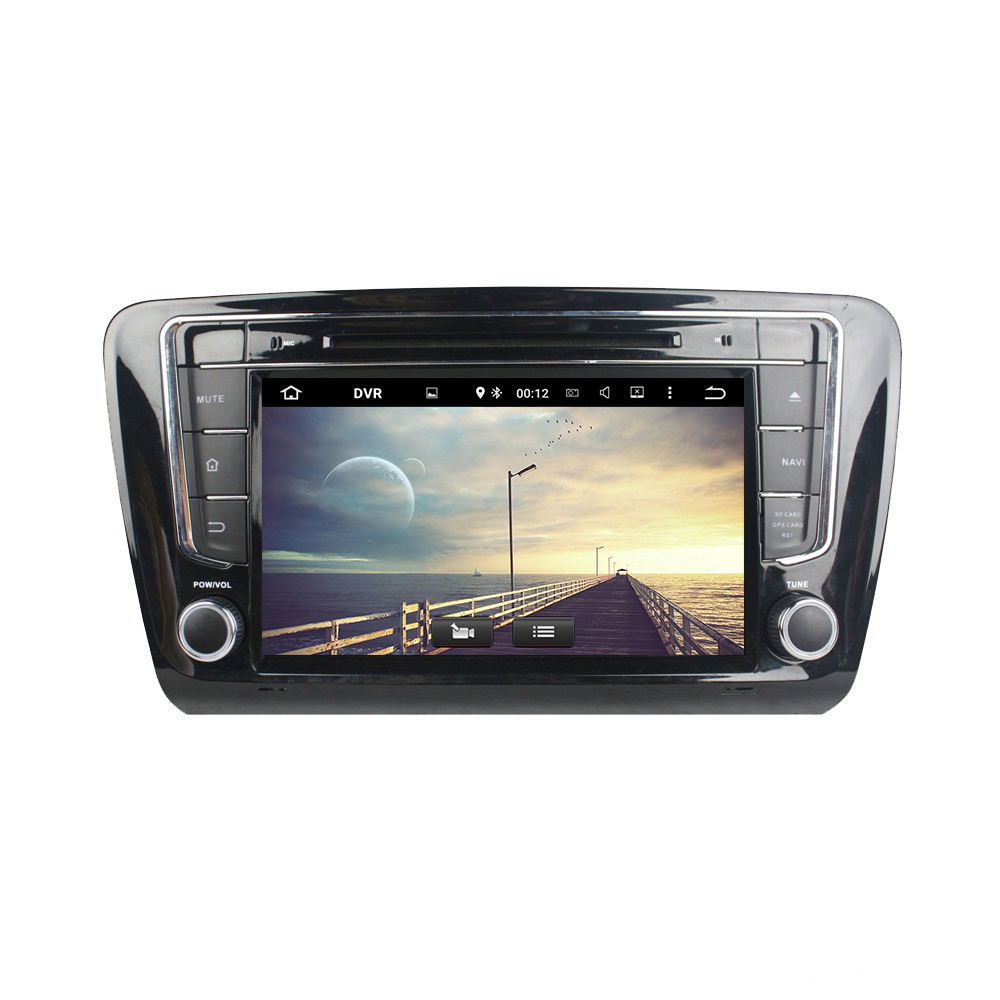 Factory and sample room of Klyde
Accessories of android car DVD for Skoda Octavia 2015