Product Description
HYUNDAI VERNA 2017 ANDROID 8.0 CAR MULTIMEDIA
1. The model android 8.0 car multimedia fits for HYUNDAI 2017 Verna 2017, supports wifi connecting,turning on the wifi function,and then enter wifi-setting ,the system will automatically search,select the wifi name,click it then input password,the wifi icon will appears at the top of notification bar after the connection is successful,the car stereo will be with internet and people can download for free.
2. HYUNDAI Verna 2017 car mulitimedia player not only connect internet and wifi ,we both can support with 3G dongle ,people can surf the internet without wifi,Plug the USB 3G device into the car mulitimedia player ,enter into the wireless network,wait some seconds ,it will connect .
3. During power on status of the car dvd player,take the printed side of disk as up side,then softly insert the disk into disc slot,the car DVD player system will draw and read the disk automatically after it detects the disk successfully with few seconds.
4. This car DVD player is with android 8.0 HD 1024*600 HD screen ,fits for Hyundai Verna 2017 models ,please need check your original car with staff before you buy it .
The picture of Hyundai Verna 2017 Android 8.0 car multimedia.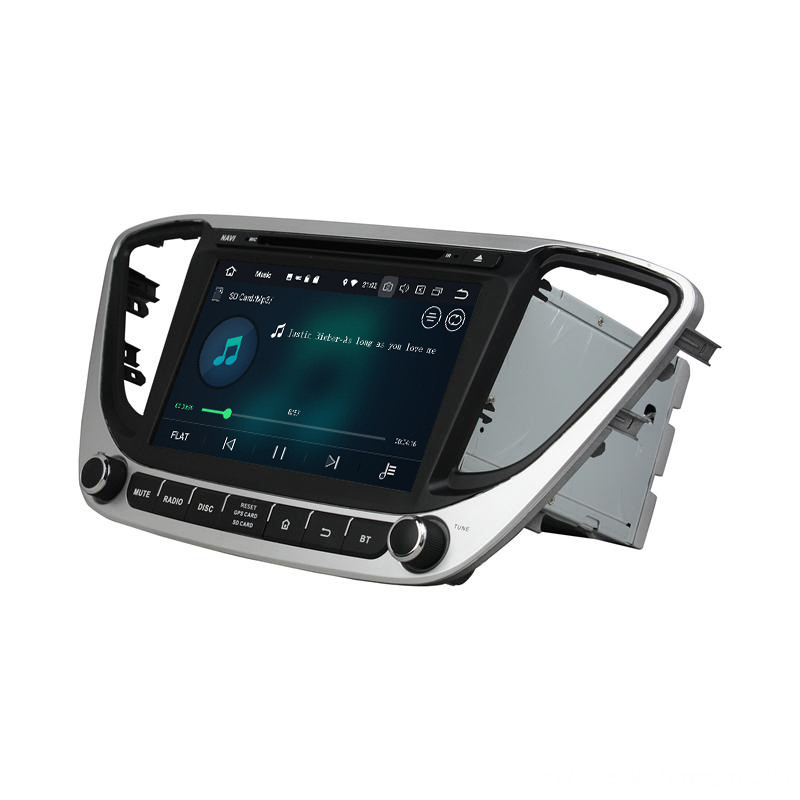 The picture of KLYDE and sample room