Product Description
Auto Multimedia for 2017 Verna Car Player
1. -Built-in Mirror link. It can connect with Iphone via Wifi hotspots and connect with Android mobile phone via USB data cable and Wifi Hotspot. The mobile phone image will display on DVD, also music, video, game. For Android mobile, the DVD touch screen can control the mobile.(Please note: It can support a part of Android mobile not all of them)
-Support Google Maps online Navigating, Support various Android navigation software including Sygic/IGO 8, and etc
-Support Android Multimedia Player, it can play Music/Movie/Photo from local Disc or connected TF Card.
-Online Entertainment, support online video, TV, movie, music, radio, Youtube, Yahoo, MSN...
-Online Communication, keep connected through WeChat, Twitter, Facebook, Gtalk, Gmail and other services
-Support read and edit Official Software, WORD/EXCEL/POWERPOINT/PDF/TXT. Auto Multimedia for 2017 Verna Car Player.
-Support Google Play Store, you can download thousands of Apps from here and you can down many popular games like Fruit Ninja, Feed the Candy, Angry Birds, Fieldrunner, speed forge 3D...
2. Asia: Hongkong,Indonesia,India.Macao,Malaysia,Philippines,Singapore,Thailand,Vietnam,Kazakhstan,Taiwan, Azerbaijan
North America: Canada,Mexico,United States
Europe: Albania,Andorra,Austria,Belarus,Belgium,Bosnia,Bulgaria,Croatia,Cyprus,CzechRepublic,Denmark,Estonia,Finland,France,Germany,Gibraltar,Greece,Hungary,Iceland,Ireland,Italy,Kosovo,Latvia,Liechtenstein,Lithuania,Luxembourg,Malta,Moldova,Monaco,Netherlands,
Norway,Poland,Portugal,Romania,Russia,San_Marino,Serbia,Slovakia,Slovenia,Spain,Sweden,Switzerland,Turkey,Ukraine,United Kingdom.
South America: Argentina,Brazil,Chile,Colombia.Peru,Uruguay,Venezuela
Oceanica: Australia, New Zealand. Auto Multimedia for 2017 Verna Car Player.
Africa : Angola,Botswana,Burundi,Egypt,Lesotho,Kenya,Malawi,Morocco,Namibia,Nigeria,Rwanda,South Africa,Swaziland,Tanzania,Uganda,Zambia,Zimbabwe
Mid-East: Bahrain,Israel,Lebanon,Oman, Qatar, Kuwait,Saudi Arabia,The United Arab Emirates, Jordan
Pictures of Auto Multimedia for 2017 Verna Car Player: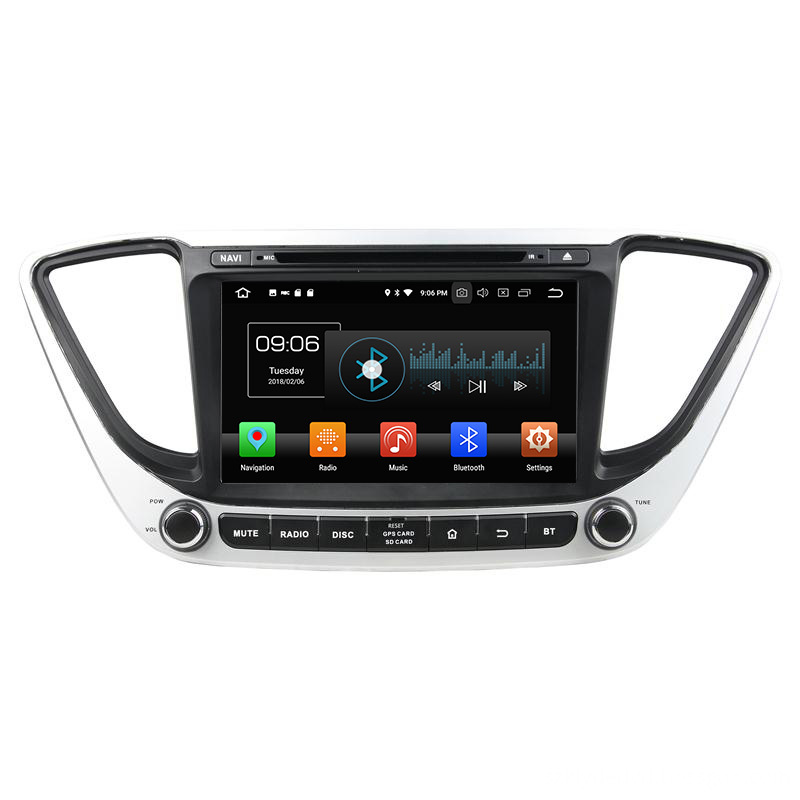 Factory and sample room of Klyde:
Accessories of Auto Multimedia for 2017 Verna Car Player: